EASY BANANA OATMEAL COOKIES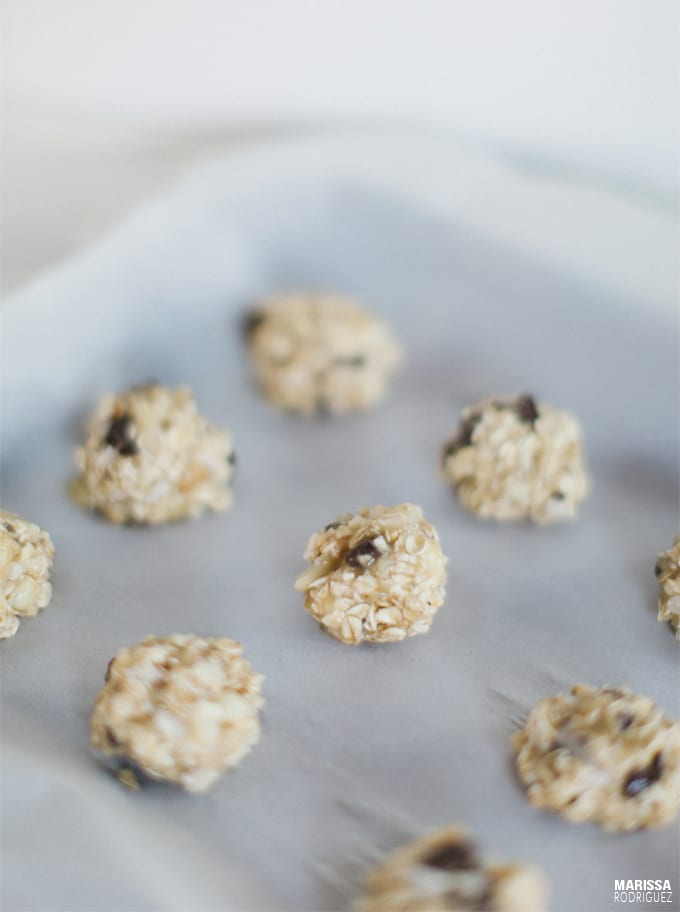 Author:
Marissa Rodriguez
Recipe type:
Snack, Breakfast
2 ripe bananas
1 cup old fashioned oats
vegan chocolate chips (optional)
2 tablespoons chopped macadamia nuts (optional)
2 tablespoons coconut flakes (optional)
Preheat oven to 350 degrees and line a cookie sheet with parchment paper.
In a medium mixing bowl and using a fork smash 1 cup of oats with the ripe bananas until the two are evenly mixed.
Add chocolate chips, macadamia nuts and coconut flakes and mix well.
Scoop out a spoonsful of mixture, form a circle with your hand and place on the lined cookie sheet.
Use the rest of the mixture to make 10-12 circles and place on the cookie sheet.
Bake for about 15 minutes and serve warm (best when served warm but can also be stored for the next day). Enjoy!